The Thermes Marins's Spa is located by the sea, in the Seawater Spa of Saint-Malo and have a direct access to the Grand Hotel des Thermes*****.
True temple of serenity, our Spa opens the doors of pleasure and beauty. Elegant surroundings, soft lighting, relaxing music, herbal teas … The ceremony at the Spa is not to be improvised. Drift to the heights of well-being and relaxation with a selection of treatments performed by a team of 30 beauticians. For ladies and gentlemen, alone or together.
Facials and body treatments designed especially for you with exclusive treatment protocols.
Make the most of the Spa treatments during a weekend or more and discover packages such as the "Essentiellement Spa" that includes 12 Spa treatments : body massages, scrubs, body masks, face treatments …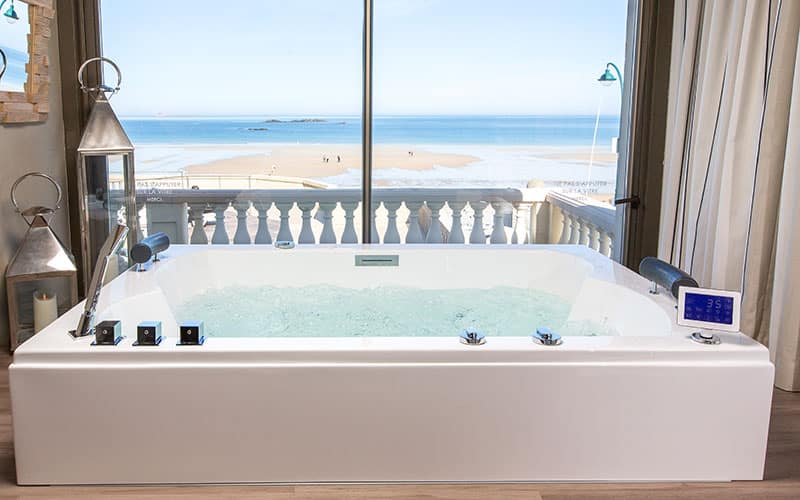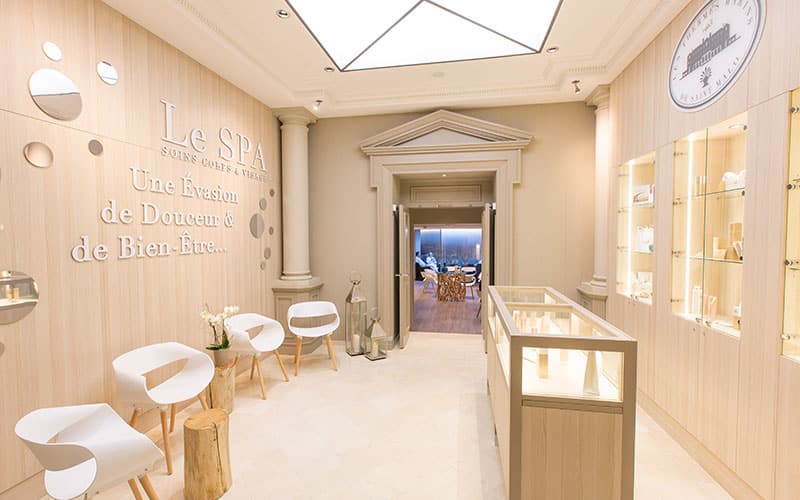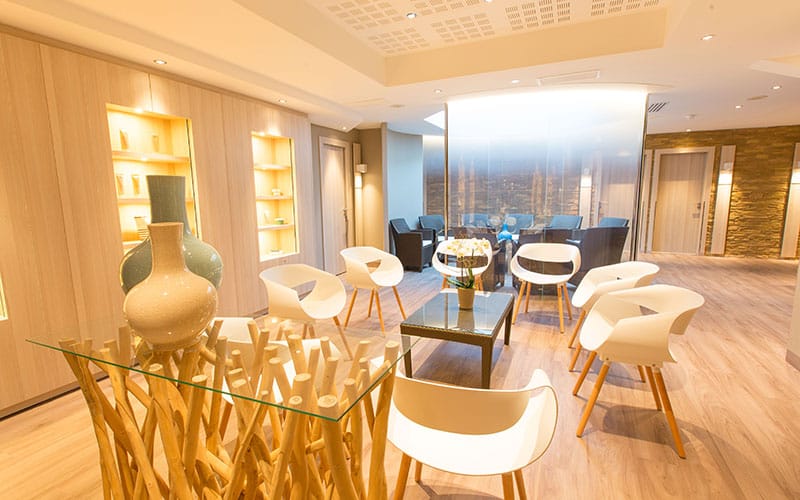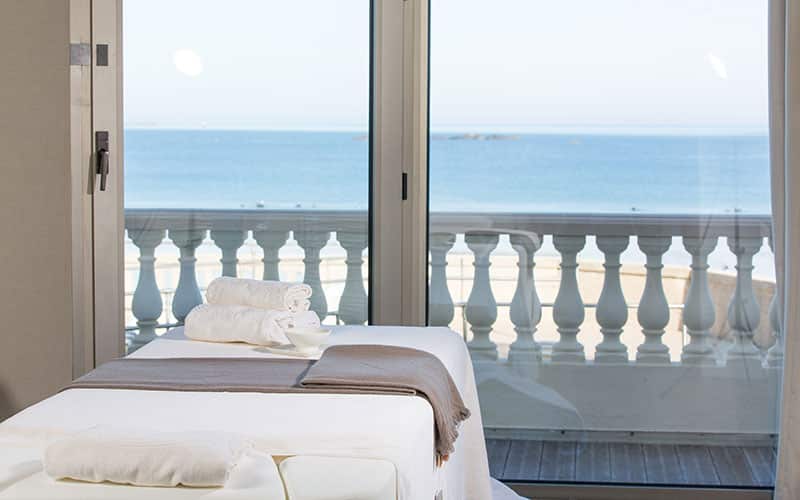 This new treatment eliminates puffiness, dark circles, wrinkles and fine lines. Decongests, regenerates and moisturizes for younger more relaxed eyes.
Dull skin with fragile eye contour. Our expert, gentle movements activate blood and lymphatic circulation, improve exchange and eliminate toxins…
For mature skin presenting a lack of moisture, a loss of radiance and sagging skin with fine lines and wrinkles. The toning and specific movements of the massage work effectively on all the signs of ageing.